When you think of borrowing money, do you start feeling stressed and even frightened as most people do? This is a common emotion, many times caused by your first experience dealing with a lender. Too many times, you went to a bank feeling as if you were guilty of something before you even talked to a bank officer.
Traditionally, these individuals didn't improve the situation, often talking at you or down to you and using numbers and words that you didn't understand. But you don't have to feel this way when you need additional funds for a good reason. You can work with a different kind of lender that bases the process on the relationships you have instead of credit history.
Affordable Loan
You have access to this when you visit the website of one of the "truth-based" companies that follow an alternative path of lending that can provide you with that affordable loan for buying a car, for debt consolidation, for making home improvements, and more. As mentioned, the loan is based on trust, not your credit score.
Everyone is considered as long as he or she has the regular income which allows him or her to make the payments. This covers people with bad credit, those in a default situation, and those who must consider debt consolidation to make things more manageable. In most cases, the loan will be processed within 24 hours and you can repay early if your financial situation changes. Better yet, you pay no setup fees or other costs.
A guarantor loan is tailored to fit your circumstances with a flexible approach allowing you to borrow an amount that you specify over a term suiting your situation. For example, the loan can range from £1,000 to £15,000. You can borrow for a term from a minimum of two years to a maximum of five years. To continue an example, you can borrow £4,000 for three years at a rate of 48.9% APR. You'd make a monthly payment of £193.61.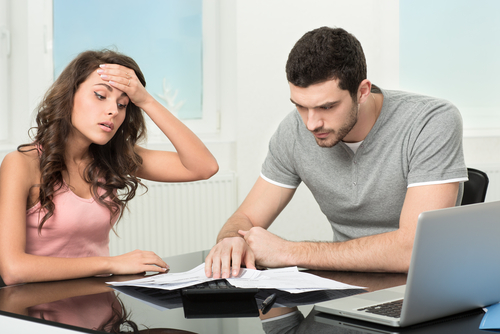 How This Works
First of all, this can be a great source for individuals with poor credit history or no credit history who need funds to get started. The loans are different in one significant way: they're based on you having a friend or family member who trusts you to make the payments. This individual is the guarantor who agrees to pay the instalments should you miss for any reason.
This method allows the loan process to move forward much more quickly. In fact, once you've been accepted, the funds can be transferred within 24 hours. As mentioned, there are no added fees because you'd be working with a direct lender, not a loan broker. The guarantor will talk with the lender and go through a process that determines eligibility.
Documents are signed and sent electronically or by post. Then it's just a matter of transferring the funds to the guarantor's bank account. If this sounds like a good process for you to get access to necessary funds, just get someone to work with you who trusts you to repay the loan such as a parent, work colleague, landlord, etc.